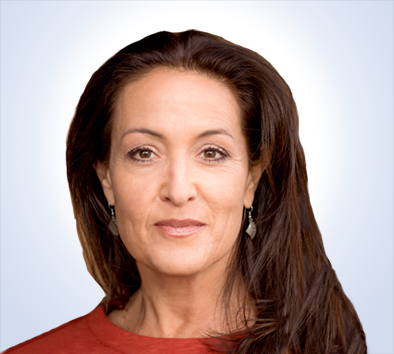 Moira Amado-McCoy
Managing Director, Principal
Moira is a Principal and Managing Director at Robertson Stephens and is responsible for comprehensively managing her clients' wealth and executing their financial objectives. Moira stands out in the wealth management space by partnering with her diverse and committed clients in the intelligent stewardship they have already demonstrated. Her first priority as a wealth manager is to understand, from year to year, what is most important to her clients.
With that in mind, Moira helps clients create clarity by piecing together the complex landscape of their financial choices and opportunities. She brings a lifetime of experience in advanced research, analytics, teaching, advocacy, capacity building, translation facilitation, and thought leadership to her work. This broad skill set and a commitment to the value of collaboration helps to yield long-term and agile wealth management strategies.
Born and raised in New Mexico, Moira began her professional career in commercial banking. Prior to joining Robertson Stephens, she spent seven years as a financial advisor with Edward Jones, both in Albuquerque, NM and, recently, in the San Francisco Bay Area.
Moira earned her doctorate in 2003 (Rhetoric and Composition, Miami University-Oxford), studying issues at the intersection of language and power. Insistent on applying theoretical answers to real problems, Moira followed her dissertation—researching language based solutions to complex and deeply entrenched identity problems—with work often focused on maximizing outcomes within complex organizational structures defined by antagonism and deep misunderstanding: Campus Stop the Hate, contributing to research and education about gender based violence, and as a member of a DOJ instituted Civilian Police Oversight Board.
Throughout her life she has dedicated her time to causes serving victims of violence and deeply held prejudices. She supports Dress for Success in San Francisco, has served as a faculty mentor for Take Back the Night events on university campuses, has been an Advisory Committee member for SAGE (dedicated to educating about the needs of LGBTQ elders), and served as a "SINC Nonprofit Pro" for the Rio Grande Community Development Center.
New to the Bay Area, Moira currently lives in Oakland. She enjoys spending time with her two daughters, taking her dog to the beach, reading, writing, yoga, all aspects of the theatre, walking around new cities, and finding creative ways to travel.
Connect With Moira
"*" indicates required fields