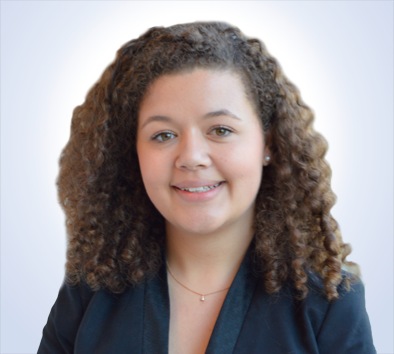 Ashley Watson
Associate
Ashley is an associate at Robertson Stephens. Ashley has more than 5 years of industry experience and works with John Murray, John Bernabei and Zack Perry to support high net worth individuals, ultra-high net worth individuals, senior executives and their families on a wide range of wealth management solutions.
Prior to joining Robertson Stephens, Ashley was a Senior Associate at Sand Hill Global Advisors in Palo Alto, California where she supported a team that advised multi-generational families, couples undergoing marriage or divorce, and tech executives from the San Francisco Bay area. Previously, Ashley was an Associate Vice President at Fisher Investments on the Client Development team. Ashley started her career working at Bank of America Merrill Lynch in retail banking.
Ashley earned a bachelor's degree in Economics from Boston College and acts as an alumni panelist to current students at Boston College. She hopes to serve as a mentor to others entering investment management. A Bay Area native, Ashley lives in San Francisco's North Beach with friends. Her time outside of work is often spent enjoying concerts, music festivals, traveling, reading, and skiing. Ashley hopes to have a family of her own, but for now she cares for a variety of house plants.