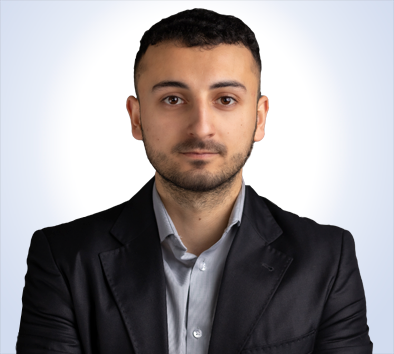 Mammad Aliyev
Analyst
Mammad Aliyev is an Analyst at Roberston Stephens in the New York Office. He serves on the firm's Technology and Operations Team where his responsibilities include portfolio accounting and implementation of wealth management and trading software.
Prior to joining Robertson Stephens, Mammad worked as a Securities Analyst at Vodia Capital, a boutique wealth management firm in Lincoln, Massachusetts, where he conducted investment research and assisted with trading and client reporting.
Mammad graduated summa cum laude from Brandeis International Business School with a MS in Finance. He completed his undergraduate studies in Molecular Biology and Genetics at Bilkent University in Turkey, where he conducted bioinformatics research on cancer genetics. Mammad lives in New York city, loves reading, hiking, and enjoys late night drives.